About Us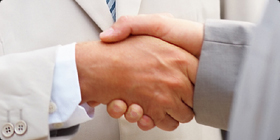 GO FORWARD!
For over fifteen years, Zagotta Design has envisioned and produced unique creative and fused it with effective online marketing. Our focus has always been community focused, helping our clients to achieve an edge over the competition. Our goal is your satisfaction.

Why Choose Us
Before any campaign has commenced, we sit down and talk about your identity. We examine protocol for use of logos, color, typeface and everything that defines your brand. That focus takes form with consistant and stunning creative.
2
PERSONALIZED ONLINE MARKETING
Online Marketing evolves on a daily basis. What worked a year ago makes way for the new trend. The truth is, having someone that follows these trends and puts your business on top of that wave will get you business and save you money. We create effective campaigns in the online arena using search engine optimization, social media, pay-per-click campaigns and email marketing.
We listen. Being attentive to your philosophy and plans for the future helps us understand your company. We take your current direction and bring it into the online world and help modify if so desired. We make ourselves available to our clients and strive to meet thier timelines.
4
QUALITY AND AFFORDABILITY
The best of both worlds! Everything Zagotta Design produces was spawned from a pool of ideas and thoughts that best represent the client. The chosen designs and strategies are finalized with individual attention. Most of all, we believe that this type of commitment to your marketing gameplan should not be out of reach. Our prices remain community focused.