More Website Templates @ TemplateMonster.com - November 14, 2011!
Web Marketing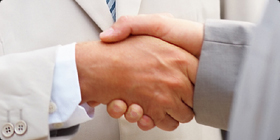 Yes, Zagotta Design des great designs. Yes, we write great code. But our real passion is Internet marketing, and bringing the creative and analytical together in complete campaigns that really work. Your Internet marketing campaign will start with a clear picture of your audience, and continue to grow based on smart online advertising, search marketing and site metrics analysis.

What We do
From Twitter toFacebook, social media drives customers and their opinion of your organization. Zagotta Design can help you build and manage your social media through designs, viral marketing and a dash of common sense.
2
SEARCH ENGINE OPTIMIZATION
A great looking site is useless if no one can find it. We help clients achieve high search engine rankings through legitimate, ethical methods.
E-mail marketing gets a bad rap these days. But ethical, opt-in e-mail marketing can offer a direct connection to your audience. We help our clients build and deliver pure permission-based e-mail campaigns that work.
Let us help you put together an effective blog through your contact management system of choice like Wordpress. We will help you learn the ease of adding information yourself.